SEP 16, 23, 30, 2022
Bronzeville Sessions
JACCC
Programmer/Producer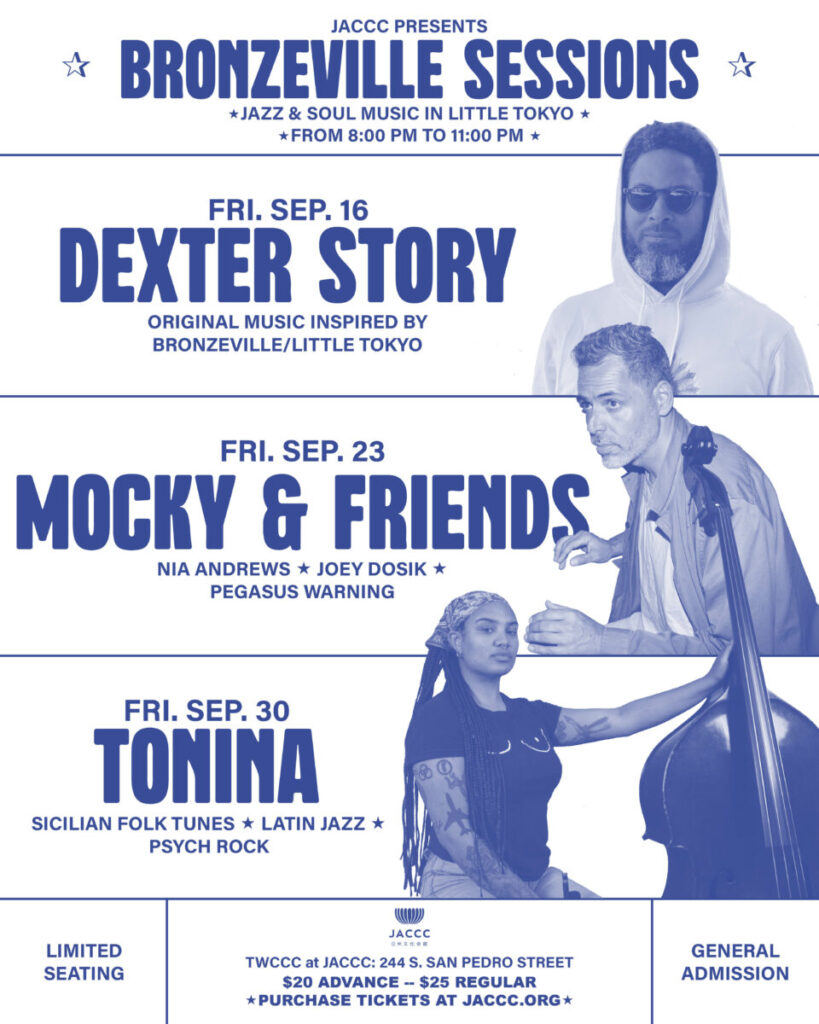 Bronzeville Sessions is a concert series inspired by the late-night "breakfast clubs" of the Bronzeville era in Little Tokyo.
Bronzeville in downtown Los Angeles existed for about three short years in the 1940s. The area known as Little Tokyo transformed into the African American enclave of Bronzeville during World War II after Japanese Americans were evicted from their West Coast homes and placed into United States concentration camps. Bronzeville had an active nightlife, which included nightclubs known as "breakfast clubs," because they stayed open all night until breakfast time.