ABOUT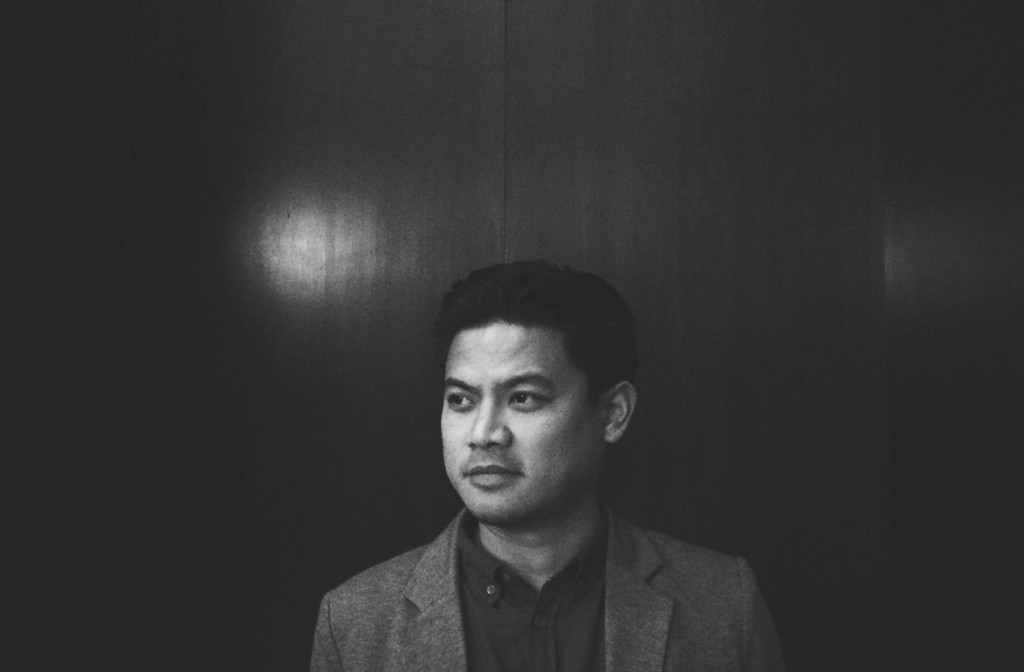 Rani de Leon is a Los Angeles-based cultural programmer & DJ.
With over 15 years of experience in events involving music, film, theater, and cultural arts, his passions in life are driven by the belief that arts & culture have a unique power in bringing people together for profound and unifying experiences.
As a DJ, he is known for his signature blend of eclectic and accessible worldly sounds, jazz textures, and 'feel-good' roots & soul music. He is the founder of Soul in the Park, a DJ and live music event series in Los Angeles, and he is the co-founder of Radio Afrique, a series of events focusing on music and film from Africa and the diaspora.
He is a member of LA-based web radio collective dublab, where he hosts a monthly radio show – Tizita Radio – highlighting music of nostalgia.
He is currently the Director of Performing Arts at Japanese American Cultural & Community Center (JACCC).
---
Clients & Partners:
Ace Hotel (LA & Palm Springs), Aratani Theatre, Architecture and Design Museum, Asian Pacific Film Festival, Autry National Center, Barnsdall Arts, Bergamot Station, Big City Forum, Blue Whale, California Community Foundation, The California Endowment, Carriage House, Center Theatre Group, The Cinefamily, Craft & Folk Art Museum, Dorothy Chandler Pavilion, Downtown Independent, dublab, Eagle Rock Music Festival, East West Players, The Echo, Echo Park Film Center, Fieldwork, Ford Theatres, The Getty, Grand Central Market, Grand Park, Grand Performances, Greenway Arts Alliance, In Sheep's Clothing, James Irvine Japanese Garden, Japanese American Cultural & Community Center, J. Paul Getty Museum, KChung, Lemonade, Levitt Pavilion, Los Angeles Food Policy Council, Los Angeles Music Center, Los Angeles Theater Center, Mercado La Paloma, Metro Presents (Union Station), Mochilla, Neutra VDL House, Ojai Rancho Inn, Pacific Asia Museum, Pacific Standard Time LA/LA, PolicyLink, Radio Afrique, RBMA Radio, Roosevelt Hotel, Shivakali Yoga, Skirball Cultural Center, Smorgasburg, Soulection, Soul in the Park, Tizita Radio, UCLA Design Media Arts, Velaslavaysay Panorama, Vibiana, Walt Disney Concert Hall, WeWork.
Presented Artists:
Live Performers: Airto Moreira, Alternate Angles, Aroyn Davis, Atabey, Austin Peralta, Brandon Coleman, Buyepongo, Carlitos del Puerto, Carlos Niño & Friends, Charlie Domingo, Chicano Batman, Derf Reklaw, Dexter Story, D.W. Warren, Dwight Trible, Earnest Blount, El Haru Kuroi, Ethio Cali, Fabiano Do Nascimento, Faux Mo, GB, Girma Yifrashewa, Imarhan, Jesse Ontiveros, Jimetta Rose, Jimmy Branly, Josef Leimberg, Josh Johnson, Kadhja Bonet, Kamasi Washington, Keiko Matsui, Kelela Mizankristos, Kelsey Lu, Laraaji, Las Cafeteras, The Long Lost, Low Leaf, Mark de Clive-Lowe, Maurice Tutu Sweeney, Mia Doi Todd, Michael Mctaggart, Miles Mosley, Miya Folick, MNDSGN, Mocky, Moses Sumney, Nia Andrews, Nikko Gray, Paul Legaspi, Pepe Romero, Quartetto Fantastico, Rodrigo Amarante, The Romeros, Ronald Bruner, Samba Society, SEY, Shannon Michael Terry, Sheela Bringi, Shafiq Husayn, Sheera Ehrig, Sheila Govindarajan, Shing02, SK Kakraba, Son Del Centro, Spazzkid, Stephen "Thundercat" Bruner, The Steoples, Sudan Archives, Te'Amir, Tobin Abasi, Tonina, Trevor Ware, Tutu Sweeney & the Brothers Band, VST & Co., Wil-Dog Y Su Banda, Wondem.
DJs/selectors: A Race of Angels, A-Ski, Al Jackson, Aaron Byrd, Afta-1, Ainjoy, Alfred Hawkins, Andres Renteria, Arshia, Awesome Tapes from Africa, B+, Boss Harmony, Byze One, DJ Carey, Carlos Niño, Chaka, Chico Sonido, Clifton, Coleman, Computer Jay, Concise, Cut Chemist, Dakim, DâM Funk, Discostan, DJ Drez, DJ Lady C, Enorbito, Frosty, Gaby Hernandez, Ganas, GB/Frankie Reyes, Ghost, Glenn Red, Gomez Comes Alive, Hashim B, Heather Thompson, Hoseh, In Sheep's Clothing, Jack Davey, J. Rocc, Jennifer Gutierrez-Morgan, Joe Kay, Josiah Steinbrick, Juke Bounce Werk, Moises Garcia, Lengua, Marcus Gray, Mark Maxwell, Maya Santos, Mekonnen Garedew, Miguel Atwood-Ferguson, Monalisa, DJ Nu-Mark, Om'mas Keith, Omoade Falade, Onename, Ras G, Renz, Sacred, Sahaja, Sahel Sounds, Santana, Shafiq Husayn, Shinehead, Son Zoo, SP, StarRo, Te'Amir, Teebs, T-Kay, Todd Simon, DJ Tropicaza, Wiseacre, Yosaku.