OCT 14, 21, 28, 2022
Bronze Hours w/ In Sheep's Clothing
JACCC
Programmer/Producer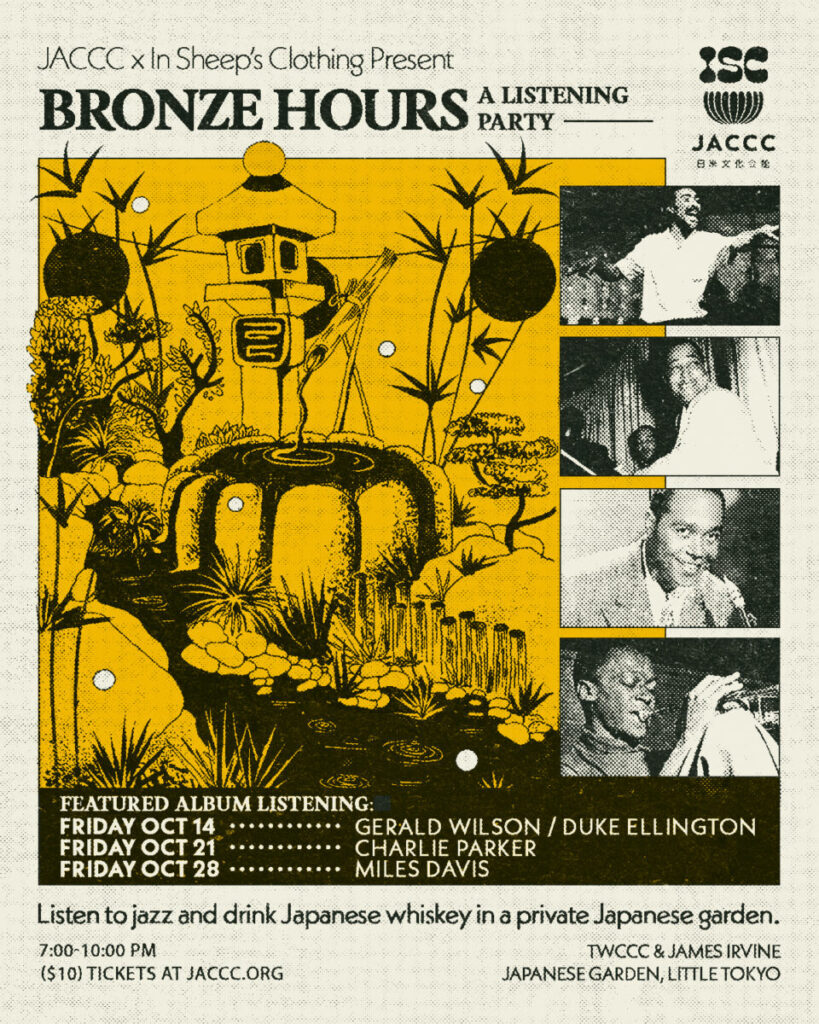 JACCC & In Sheep's Clothing present:
BRONZE HOURS: A Listening Party
Listen to jazz and drink Japanese whiskey in a private Japanese garden.
Price: $10 (each event)
Dates/Time: (Fridays) October 14, October 21 & October 28 / 7-10pm
Bronze Hours will occur across three Fridays in October (14, 21, 28) 7-10pm with each session featuring a classic album by artists from Little Tokyo's storied Bronzeville era (1942~1946) including Gerald Wilson & Duke Ellington, Charlie Parker, and Miles Davis along with records from the ISC collection.
Learn more about "Bronze Hours" here.
Explore the history of Bronzeville jazz with listening sessions and DJ sets hosted by the team behind In Sheep's Clothing + select Japanese whiskey, beer and wine.