FRI / JUL 09, 2021
ETHIO CALI + CUT CHEMIST + RANI DE LEON
Grand Performances
guest DJ set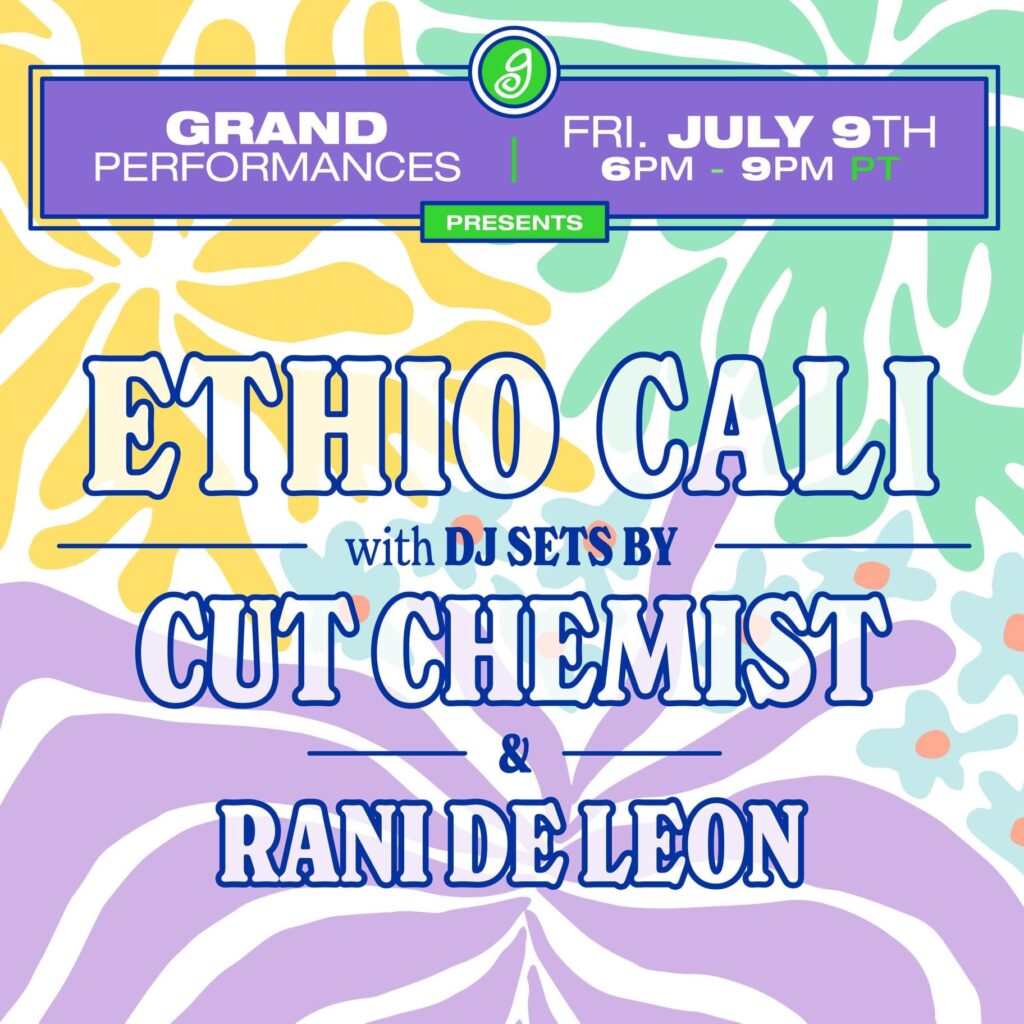 Join us Friday, July 9, for the first in-person concert of the Grand Performances season. I'll be doing the opening set from 6-7PM, which means I'll be opening the whole season!
Ethio Cali pays homage to the Golden Age of Ethiopian Jazz and Soul, with collaborations with DJs Rani de Leon and Cut Chemist.
Ethio Cali is a Los Angeles-based Ethio-Jazz ensemble, led by trumpeter, arranger, and composer Todd Simon. The ensemble's sublime sound is inspired by the golden age of Ethiopian music of the 1960's and 70's, filtered through a lens that is uniquely Los Angeles. Acknowledging the diverse musical foundations of Ethio-Jazz, the ensemble also draws inspiration from the rhythmic and melodic textures across Africa, Central/Latin America and the Caribbean. An important part of the Los Angeles arts community, Ethio Cali has performed at Music Tastes Good, Grand Performances, LACMA, the Broad Stage, Levitt Pavilion, the Blue Whale and many other top venues.
More info: HERE