SAT / NOV 25, 2017
CHURCH 7 Year Anniversary Party
Resident LA
guest DJ set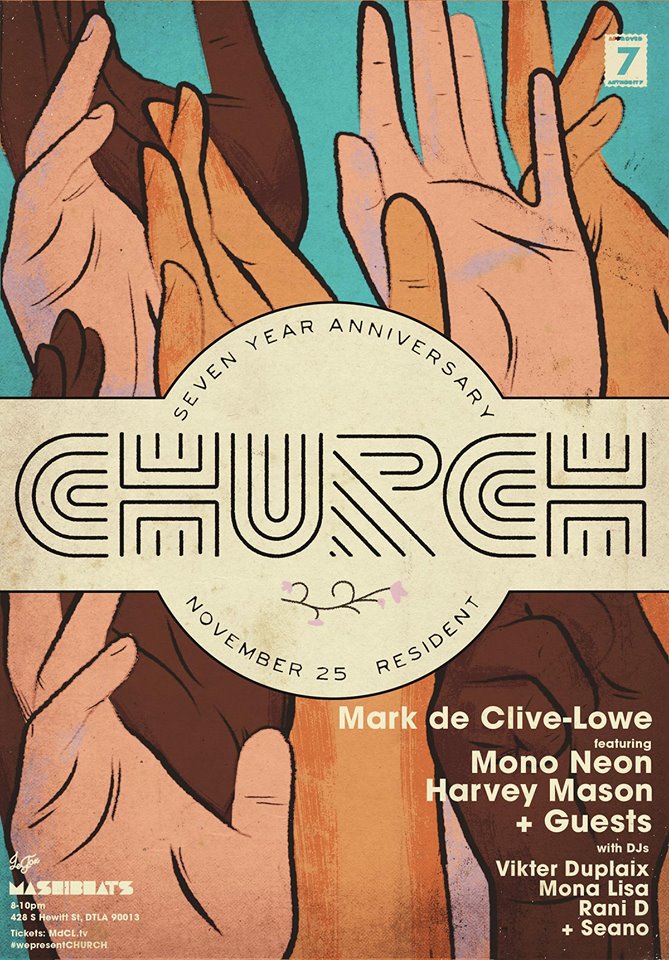 From our first party back in 2010 in a westside speakeasy, to the monthly residencies in LA and New York, pop ups from Chicago to Berlin and beyond, so many amazing special guests, countless magic moments and one very special album, the party we call CHURCH turns SEVEN!
Come celebrate with us at Resident DTLA on Saturday 25 November – 8pm til late with very special geusts..,
MARK de CLIVE-LOWE
featuring
MONO NEON (Prince)
HARVEY MASON (Herbie Hancock/Mizell Brothers)
+ guests
DJs
VIKTER DUPLAIX
MONALISA
RANI D
SEANO
Get your tickets now – http://bit.ly/CHURCH7 – early bird discounts while they last! 🙂
Invite your friends and spread the word – we're celebrating!