[LISTEN]
Village Archives, Live on Dublab's Monday Music Meeting!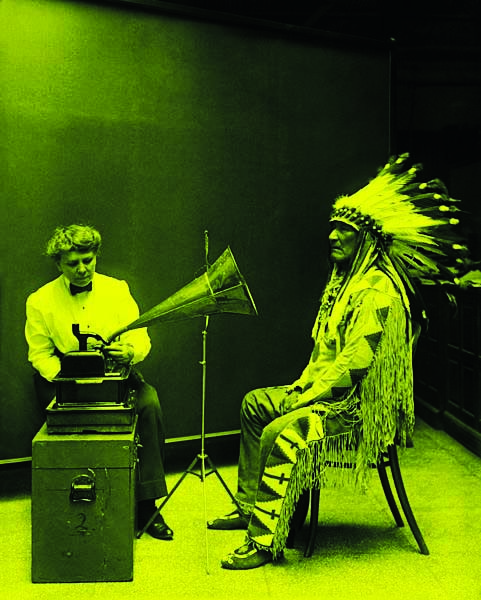 VILLAGE ARCHIVES recently did a live all-vinyl set of field recordings and the likes of on DUBLAB's " Monday Music Meeting". Many thanks to DUBLAB for recording the set and putting it up for download…
from DUBLAB:
VILLAGE ARCHIVES (Rani de Leon, Sonny Abegaze, Gabriel Reyes-Whittaker, and Moises Garcia) joined dublab on "Monday Music Meeting" to unveil their creative collective to the world. In this debut mix they share field recordings & folkloric-themed selections from soulful spots around the globe. This sound journey is beautiful. Village Archives cast the net wide and wonderful.
Palestine: Call to Prayer – Folk Music of the Mediterranean
Birds & Crickets, Bark Cloth Hammering – The Pygmies of the Ituri Forest
Fulani Ensemble – Alhamdulillaahi – Rhythms of the Grasslands
Gabon (Bibayak pygmies) – sequences polyphonies (suite)
Semelai tribe (Malaya) – water splashing music
Dosun Nose Flute Solo
Give Me Money Song-Ethiopian Urban and Tribal Music
Ibo-Katherine Dunham presents The Singing Gods-Drum Rhythms of Haiti, Cuba, Brazil
War Song-Tuareg-French Sudan
Abaimahani Song – The Black Caribs of Honduras
Ceylon – Voice, Drums, Rattles – Music of the World's Peoples, Vol. IV
Trough Zithers (Bashi; Bahutu; Barundi) – Voice of the Congo: Tribal Music of Central Africa
Federated Indian Tribal Singers – Cherokee Buffalo Dance
Tony Schwartz – Nueva York (excerpt)
African Tribal Music and Dances (misc. selections)
Various selections from forthcoming release, "From La Habana to Matanzas: The Sound of A New Generation of Afro-Cuba" (www.villagearchives.org)
Cult Music of Cuba-Lucumi Song
Savannah Rhythms-Lemendi Gyeba
The Music of the Diola-Fogny of the Casamance, Senegal-Funeral Singing
DUBLAB POST: here.
DOWNLOAD: here.