Beamed by Machine, w/ DJ Carlos Niño, Jesson Duller, and Rani de Leon.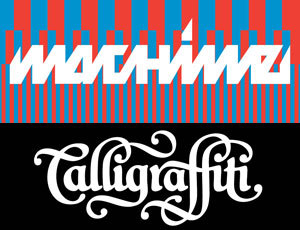 Join us at UCLA's Design Media Arts department for an audio visual excursion courtesy of Machine, Carlos Niño, Jesson Duller, and myself.
___________
Every day the Amsterdam-based collective MACHINE doesn't create is a wasted one. Consisting of Paul du Bois-Reymond (1974) and Mark Klaverstijn (1973), the duo does both design and media art. In their practice there is no difference or obstacle between the two, both are one attitude, a second nature. Over the last decade MACHINE –in an earlier incarnation operating as DEPT– has added a significant new chapter to the already rich heritage of experimental design originating from The Netherlands. When electronic music, live video projection, instant global reach and interactive means entered mainstream, they were among the first to fully adopt and adapt to this digital playing field, and become adept trailblazing taste makers themselves, creating their own idiosyncratic body of work. Fuelled by earlier exploits into graffiti and comics, influenced by global brands, mass media and consumer culture, then traditionally trained in graphic design at the Rietveld Academy, the work from their hands, heart and mind knows no boundaries and effortlessly crosses over from the printed page to motion, sound and art installation, from the old school hand drawn letter for a vinyl record cover to visual music performances in ecstatic nightclubs.
Special Guest Lecturer: Niels Meulman, aka SHOE, is a legendary graffiti artist, graphic designer and creative director from Amsterdam. In recent years he has been working under the name Unruly, a flexible creative outfit that specializes in typographic design. He combines masterful skills in calligraphy and graffiti into his own art form which he has dubbed Calligraffiti.
more info here.