Monday, July 18:
Radio Afrique LIVE on RBMA Radio
DJ set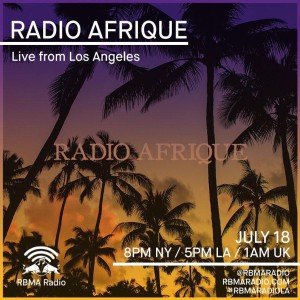 The clued-in DJ duo present a whirlwind audio tour of the African continent, sharing Sahel desert blues, Angola soul and Nigerian disco… READ MORE.
We're playing a set of Radio Afrique favorites LIVE on RBMA Radio. Thanks for the invite!